HTR ENHANCE CX2
Premium Touring SUV/CUV Performance
Introducing the Sumitomo Enhance CX2! The Enhance CX2 is the smart choice for SUV and CUV drivers seeking a tire that's tough enough to handle heavy loads while still delivering dependable year-round performance.
Performance
HighWay
Touring
Mud+Snow Rated
Warranty
UP TO 65K Limited Treadwear Warranty
65,000-Mile Treadwear for T, H, & V-Rated
2-Year, 24/7 Tire Roadside Assistance
Free 45-Day Test Drive
Free Defect Replacement for the Life of Usable Tread
INTRODUCING THE HTR ENHANCE CX2
Get ready to redefine your expectations of what a premium touring tire can deliver.
SUMITOMO TREAD TECHNOLOGY
Progressive Design. Precision Performance.
3D zig zag sipes boost block stability and reduce irregular wear, while creating more biting edges and improving winter performance
Optimized contact patch distributes road surface pressure evenly to provide extended tire life
Cross-designed chamfer boosts traction and grip for better winter and wet-surface performance
Bending sipe technology creates rigidity in center block to maintain stability, while providing crisp highway response and driving characteristics
Outside shoulder blocks enhanced with integral lateral grooves to provide better wet handling and reduce road noise
CONSTRUCTION TECHNOLOGY
Enhanced from Within
Newly-developed, advanced tread compound for superior traction
Jointless nylon cap ply for stable high-speed handling
High-rigidity steel belts for durability and car stability
Reinforced bead apex for cornering strength and high-speed stability
High density casing ply for extended durability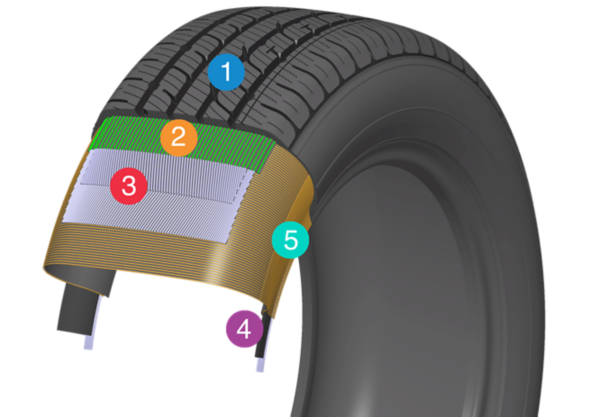 Find a nearby Sumitomo Dealer
Found the perfect tires? Find your local Sumitomo dealer for great deals, installation, and more.
store finder
You may also be interested in
Up to 60K Limited Treadwear
Highway All-Season SUV/LT
Up to 60K Limited Treadwear