HTR Z5
Maximum Performance
The HTR Z5 is a maximum performance summer tire that combines wicked street tuner appeal with superior dry and wet handling at high speeds to deliver the thrills you want and the safety you need.

Equipped with cutting-edge Sumitomo technology, the HTR Z5 helps you get the best out of your modern sports car or performance sedan and maximizes your daily driving experience, especially in wet-weather conditions.

Whether you're battling stop-and-go traffic or cruising along on the open road, the Z5 has the features you need for a luxurious driving experience.

Warranty
Free Defect Replacement for the Life of Usable Tread
INTRODUCING THE HTR Z5
For maximum performance no matter the forecast, equip your ride with the Sumitomo HTR Z5!
SUMITOMO TREAD TECHNOLOGY
Sophisticated Design. Wicked Performance. Rain or Shine.
Wide circumferential grooves evacuate water from the tread area for advanced hydroplaning resistance
Increased shoulder and contact patch ensures even distribution of pressure to prevent irregular wear and improve handling performance
CONSTRUCTION TECHNOLOGY
Next-Level Technology & Design
Full-width nylon band optimizes high-speed stability
High-rigidity steel belts for durability and car stability
Hard apex strengthens sidewall for exceptional cornering stiffness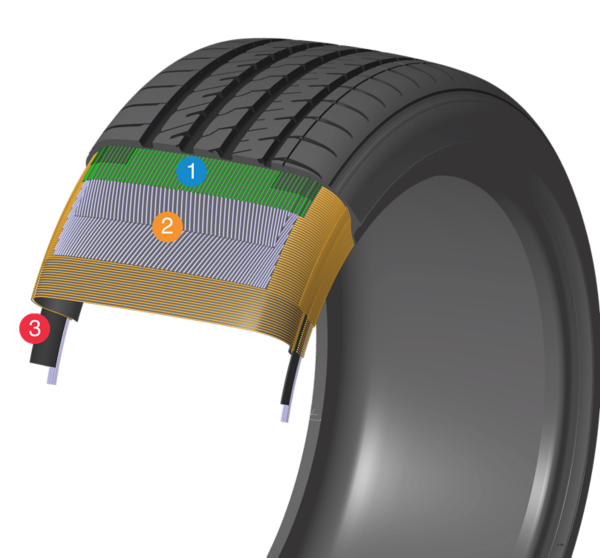 Find a nearby Sumitomo Dealer
Found the perfect tires? Find your local Sumitomo dealer for great deals, installation, and more.
store finder
You may also be interested in
High-Performance All-Season
Up to 65K Limited Treadwear
Premium Performance Touring
Up to 90K Limited Treadwear